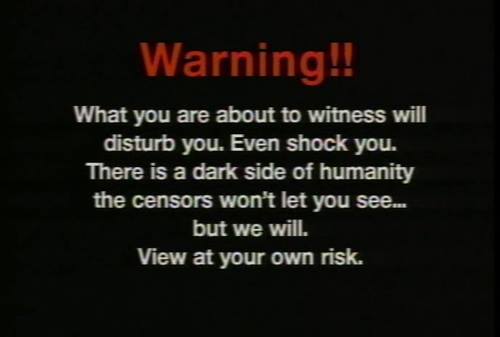 G'day Bruce
or "the little boy that could"
Over the past few days, I've been seeing A LOT of Bruce Jenner. Or Caitlyn. Or whatever. Whether hearing it on talk radio, seeing it on the news side bar of Facebook, or having friends on Facebook express support, I have seen more of this miss(ter) in the past few days than I have in all the years
Keeping Up with the Kardashians
has been on air. Quite frankly, I've had enough.
This isn't one of those "if you don't like it, don't watch / listen to / read about". You can't escape it. The media is pushing this tolerance thing down our collective throats, you can't help but be confronted with it. We should support and understand the pain and confusion Bruce has had to endure while being trapped in a man's body. We should show compassion and encourage him through his transition into the person he always wanted to be.
Really? Then why does he still have a penis? Why does he not have any intentions to have his penis removed if he identifies himself as a woman? Is it because he is still sexually attracted to women? Note: Bruce has said, on record, that he is not gay, that, although he sees himself as a woman, he is still attracted to women. Kind of reminds me of Mr Garrison, when he realized after his sex change he wanted to sleep with women. Comical, really. (I know, this could also go for Bunny Rabbit... I'm just calling out Bruce because he's all over the freaking place).
Bruce... until you have your penis removed, you are a man. You are a male. This is not gender confusion, or society forcing its beliefs onto you. A penis is a male sexual organ. A vagina is not, that is associated with women. Have your penis cut off and the stump reshaped to resemble a vagina, and then you'll find that more people would be accepting of you being a woman. Until then, you're just a transvestite, a drag queen. "But he has boobs now!" Yeah, so? I've got boobs, does that make me a woman? I've got feminine traits, does that mean I identify with being a woman?
I don't know. Maybe I'm being too harsh. Maybe I'm just not seeing it. I don't have a problem with people being gay or bi, transvestite or androgynous. And I really don't have a problem with people having a sex change... it's your body, do with it what you want. But fer chrissake, if you want to actually be a member of the opposite sex, then go all the way!
Here, I'll give Bruce some credit. At least he has had the plastic surgeries to make himself appear as a woman... what about those guys that simply say "I identify as being a woman" and then expect to be able to use a woman's bathroom? What happens when an adult male goes into a public school and then strolls into the girl's bathroom / locker room? He could be arrested... but what if he says he's a woman? Then what? At least Bruce had (and still has) the balls to go under the knife. To an extent.
And here, as long as I'm touching on the subject; did you know that the LGBTVLMNOP community is less than 4% of the population?
Less than 4%
! Think about that for a moment. In any sort of genetic sense, this isn't even a minority, this is a +/-, an error in the calculation. And yet, look at how their struggles and difficulties and hardship has been crammed and forced into every facet of the day, with accommodations being created and the vast majority of people being required by law now to be open towards someone's sexuality, under penalty of fines. There are three times as many sexual predators out there (registered) then there are non-heterosexuals. And yet, we don't make laws to support them, we don't open ourselves or our lives for them, we aren't required by law to hire them or to have them live wherever they want.
Want an example? Turn on the television. Over 30% of the shows on television feature LGBTVLMNOP characters! **For the record, I have been pulling these percentages off of the internet, from published studies and polls.
With this being an issue with less than 4% of the population, it makes me wonder just whatever 4% quality group we could get sympathy for, or equal treatment for. And no, furries don't fall into this... they're only about .00008 of the population (or 1 out of 125,000). Sorry.
Anyway, where was I? Oh yes, Bruce... well, not so much Bruce, but perhaps the media.
Stop forcing us to accept this! Stop treating every person that comes out as being gay or a woman trapped in a man's body as front page news! 4% of the population should not garner so much coverage or attention!
...
Just had a thought. Of Bruce is a woman now, does that mean he has to pay for higher insurance? Is he now required to pay for mammograms and birth control under his insurance policy? And, is he aware he gets a 17% cut in pay?