There I was, sitting in a chair in my living room Saturday morning, when the mrs comes up to me and says "did you see this on Facebook? There's a boat for sale, comes with the trailer, oars, seat cushions, and a two year registration. Asking $200."
My mind jumped. $200? For a boat
and
trailer? That's cheaper than one of those fiberglass kayaks I've been looking at!
'Really?' I ask.
"Here, I'll send you the link."
A few minutes later, after receiving wife's permission and checking to see how much available cash I had on hand, I was on the phone with the seller. Well, at least his voice mail. Sent him a text, too, to cover all bases. Then, before I knew it, I was at the Pig Store (piggly wiggly) looking for a pin for the ball hitch I found lying on the road a few years ago (but picked up and kept for a 'just in case'... and as luck would have it, the ball was the right size for the trailer).
Fifteen minutes later, I found myself the proud owner of a 40-something year old 12' aluminum boat, ranging from 4' at the stern to 5' in the middle.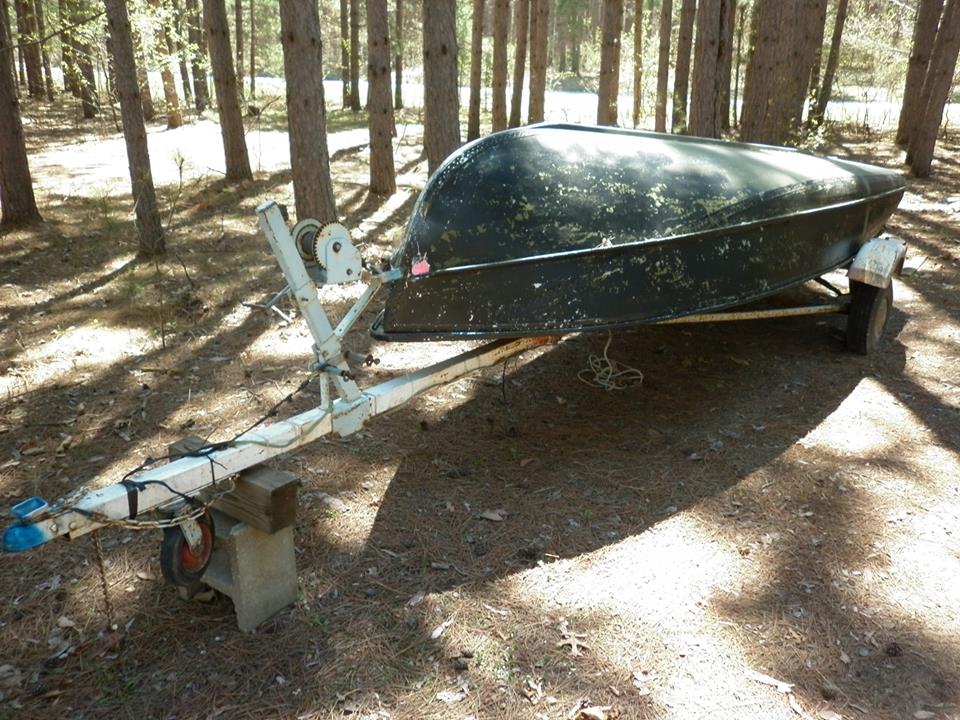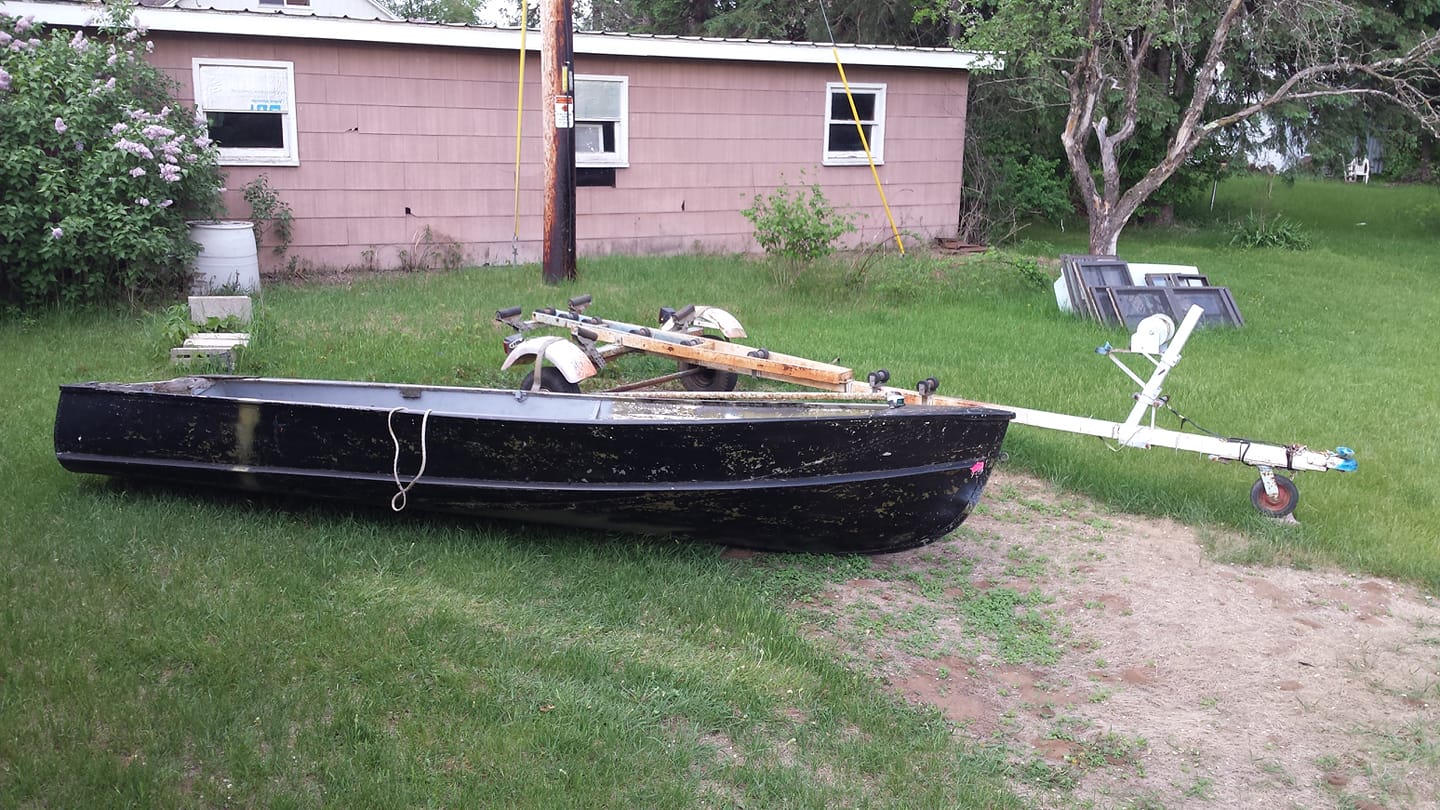 Yes, it's old. But it holds water. It floats (I'm planning on naming it 'Pennywise'). It needs a paint job. the wooden benches may need replacing.
But it works. It does the job.
During the summer, the boy and I will be sanding her down and repainting. I plan on sealing the bottom (inside and out) with some flex-seal or whatever as an added layer of precaution, than applying a nice coat of paint.
At some point, I will be picking up a trolling motor and battery... but we got to get out cat fixed, first. I also
might
get a captain's hat, just to be a dork. I did, however, order a figurehead. Should come in by Friday.
One of the cool things about this is that, with the help of another, I can get the boat into the back of the Dog House. I may have to look into getting a pulley system for the van so I can get the boat in and out by myself. anyway, quite happy with this find! Will post pictures as the refurbishing takes place.